According to a report by Allied Marketing Research, the global transportation industry is projected to grow at a CAGR of 6.5% by 2027. This growth could mean more competition and increased customer expectations for logistics providers. Staying abreast of industry trends can help these companies offer cost-effective, sustainable, and faster services to remain competitive.
Over the years, several trends emerged and have continued to transform the transportation industry. The COVID-19 pandemic has brought new trends that reshaped the industry in the past year alone.
We have compiled the top five transportation trends to watch out for in 2021 and beyond. Keep reading to learn how these trends will impact the logistics industry.
5 top transportation trends in 2021
Improved Usage of the Internet of Things (IoT)
IoT is changing how logistics providers share, receive, and use supply chain data. Companies can track and monitor data or assets through IoT sensors to gain real-time insights. It enables logistics companies to make data-driven decisions that ensure faster and more efficient delivery. 
Radio-frequency identification (RFID) markers, GPS, anti-jamming systems, sensors, wearables, and AR technology help supply chains streamline inventory management and shipping processes. These IoT solutions facilitate the tracking, handling, and storing of shipped goods to reduce errors, losses, and cargo theft. UPS has installed IoT devices in over 100,000 freight trucks within its fleet. They use data gathered from these devices to speed up delivery.
For many organizations, IoT sensors have powered the adoption of Digital Twins. With this technology, logistics operators can visualize and optimize existing or proposed processes before they come to life. Additionally, IoT systems help companies to optimize delivery routes and deploy temperature controls for delicate goods. 
Increasing Demand for Last-Mile Delivery
It is an emerging trend to watch out for in 2021. Last-mile delivery is the final phase of the shipping process when a product moves from the distribution site to its final destination, usually the customer's doorstep. The goal is to move an item to its recipient as fast as possible.
The main driver of last-mile delivery is e-commerce. In the past year, online retail sales boomed during the COVID-19 pandemic, resulting in an increase in last-mile deliveries. Factors like movement restrictions and consumers' need for same-day or instant shipments further drove delivery and online sales. Uber Eats, for one, generated a whopping 105% revenue increase in 2020. 
As the need for speedier deliveries continues to increase in online consumers, last-mile delivery is not expected to decline any time soon. It is projected to grow by 78% in 2030. This brings many opportunities to the logistics industry. However, with the high inflation rates currently affecting the global market, logistics companies will need to consider efficient practices to reduce delivery costs, emissions, and congestion. Some of these practices include green modes of transportation, route optimization, load-pooling, autonomous vehicles, and crowdsourcing (think Uber Eats).
Use of Blockchain in Logistics
Blockchain has evolved beyond Bitcoin and its use in the financial sector. Other industries, including logistics, are exploring ways it can add value to business processes. In the supply chain, blockchain is primarily used for end-to-end product tracking, authentication, and smart contracts to facilitate trust and transparency. 
Organizations and their supply chain partners can access secure and authentic data on shared distribution ledgers to trace goods as well as transactions. This helps to tackle inefficiencies in invoicing, documentation, dispute resolution, and shipping processes. Manufacturers, including Daimler, BMW, and General Electric, use blockchains to track materials and transactions. This technology allows them to monitor goods and finished products from multiple partners across the supply chain. 
Also, the use of smart contracts enables supply chains to enter bidding agreements seamlessly. These transactions or procedures self-execute once stipulated conditions are met. Although cryptocurrency has not been widely recognized as an alternative form of payment in logistics, the use of blockchain has the potential to change this. 
Stronger Adoption of Artificial Intelligence (AI) and Automation
AI has transformed the transportation industry and will continue to do so in 2021 and beyond. According to McKinsey, logistics companies are estimated to gain between $1.3- $2 trillion per year in economic value from using AI. 
Advancements in Artificial intelligence have led to better use of robotics and automation across the supply chain. Autonomous mobile robots (AMRs) and stationary robots help to run factories, warehouses, and fulfillment centers alongside humans. They facilitate quick and efficient order management. This includes handling tasks like cleaning, lifting heavy shipments, co-packing, and sorting out orders. Drones assist in warehouse processes to scan inventory even in remote areas. They can be used for commercial deliveries once favorable regulations are in place.
With autonomous vehicles, logistics companies can improve delivery time, minimize costs, and reduce human error. However, due to various regulations and safety concerns, it will take some years before self-driving vehicles are commercially accepted. 
Artificial intelligence also enables logistics professionals to automate workflows and streamline back-office activities. With a combination of machine-learning algorithms and sensor data, companies can identify patterns and make precise decisions. This is useful in route optimization, demand forecasting, and predictive maintenance. 
More Focus on Sustainable Logistics
Although the growth of e-commerce would mean more business to logistics companies, it could also mean more harm to the environment. According to a report by the World Economic Forum (WEF), the growth of e-commerce will result in 36% more deliveries by 2030, causing greater congestion, carbon emissions, and pollution. This report, coupled with increasing demand from customers and environmentalists for more sustainability, has made it essential for supply chains to adopt eco-friendly practices. 
Some of these practices include ethical sourcing and optimizing delivery routes, with the most significant solution being the use of zero-emission vehicles. Green modes of transportation enable companies to add capacity without increasing carbon emissions. Major e-commerce players like Walmart, Ikea, and Amazon have taken steps towards this alternative. For example, Amazon has ordered 100,000 electric delivery vehicles from Rivian. The e-commerce giant intends to run 100% on renewable energy by 2025, five years ahead of its initial target. 
Delivery companies are not left out. In November 2020, DHL added four electric trucks to its low-emission fleet. The trucks can carry a combined weight of 82,000 pounds of cargo. Other delivery companies like UPS and FedEx also use electric delivery vans and battery-powered vehicles. In response to this demand, electric car manufacturers like Nikola, Tesla, and Daimler, among others, are set to commence the production of electric semi-trucks later this year. Electric ships and airplanes are still in the works. 
Other impactful eco-friendly practices sweeping the logistics industry include the closed-loop logistics model and sustainable packaging. This encourages recyclable, reusable, and biodegradable packaging materials for e-commerce products and delivery to minimize landfill waste.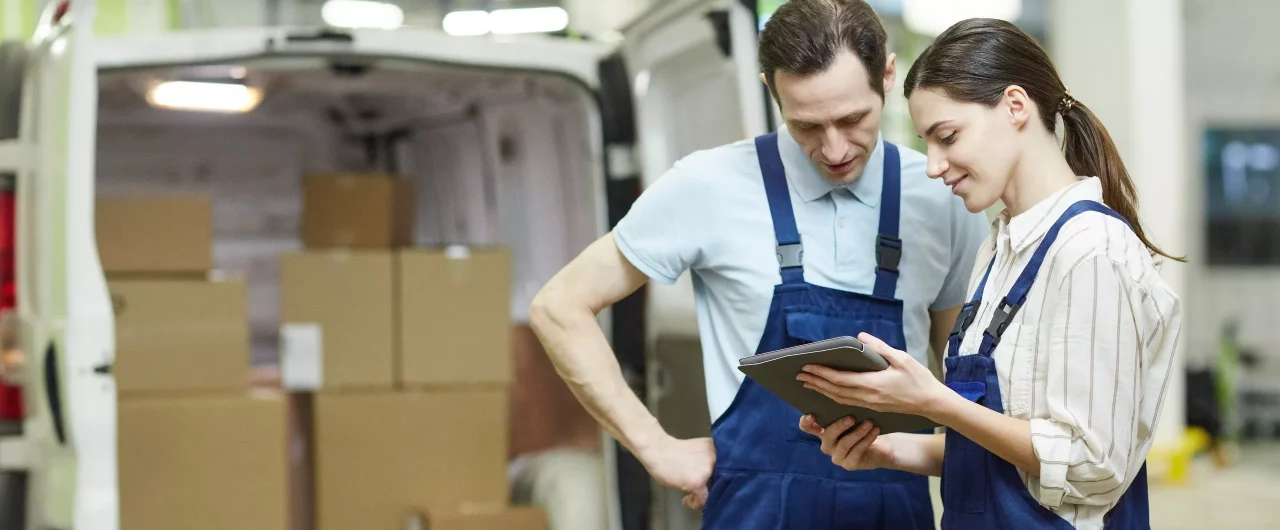 As the transportation and logistics industry keeps growing, more trends will emerge rapidly. Logistics companies can improve their performance by staying ahead of these trends and embracing better solutions.