The demand for truck drivers has been on a historic rise for a while now. It is majorly due to the COVID-19 pandemic that triggered the entire commerce industry to a turning point. From the look of things, this revolutionary footprint has come to stay, and so have the improved truck technology changes in the transportation industry.
This post highlights new truck technology trends that are changing the transportation industry. With the unprecedented and unforeseen growth that has taken over, these latest trends will help to promote efficiency and stability.
10 latest truck technology trends in transportation
Front-Facing Cameras:
It is a simple camera device designed to capture the driver consistently en route delivery. It shows how and when a truck driver operates equipment and why. This is an efficient method for transportation and logistics companies to keep their drivers in check and uphold their reputations.
Aside from accountability purposes, another great perk of having a front-facing camera installed in your truck is to have video evidence in case of any lawsuits in the event of a crash or similar situations.
Dynamic Routing:
Dynamic routing, also known as adaptive routing, is a networking technique that provides optimal information on how best to get a shipment to its destination within the shortest time possible. This technique adds to the adjustability of data to inform the path taken in the event of obstructions like traffic and weather problems.
In addition to getting to the desired destination on time, using dynamic routing also cuts down on fuel, which is a major cost item for a fleet. Also, using technological trends such as this one to optimize an operation helps to keep up with the ever-evolving retail landscapes across the nation and beyond.
Electronic Logging Device (ELD):
It is a piece of hardware that records driving time for commercial vehicles – how long a commercial vehicle is driven. It helps to track how long a driver spends on and off duty for accountability purposes. ELDs also have telematics capability, making it possible to transmit long-distant computerized information.
An ideal ELD is equipped with gyroscopes, accelerometers, and GPS trackers and can record safety-related events like harsh braking and collisions, fuel efficiency and mileage, speed, real-time GPS location, diagnostics and fault codes, and engine load.
Driver Scorecard:
A driver scorecard is a hardware device used to record a driver's performance and evaluation while on duty, thereby upholding accountability. Also, this device helps to ensure the driver's safety which is often overlooked mostly because of the challenge of accessing quantitative information on the performance and conduct of the driver.
To make the best out of a driver scorecard, there have to be some preset parameters that form the monitoring system for data point collection. This may include driving before 6 AM or after 9 AM.
Collision Avoidance System (CAS):
A Collision Avoidance System, also known as Forward Collision Warning System, is a piece of equipment designed to prevent or reduce the severity of an auto crash. Due to the increasingly rising demand for logistics and transportation services, there has been an overrepresentation of truck collisions and fatalities.
According to carrier safety authorities, trucks account for 13% of accidents and traffic fatalities. This system functions in two different ways: it alerts the driver of an impending risk through a warning light and sound, and it assists the driver in alleviating imminent risk.
Electric Trucks:
This trend is gradually taking over the transportation industry because of the immense benefits it has to offer. This includes the ability to save costs in the long run and save the environment from toxic emissions. An electric truck operates on an electric motor as opposed to a regular internal combustion engine.
An electric truck has zero exhaust emissions and can be charged with solar renewable energy, which is another way of saving cost and saving our planet.
Self-driving Semi Trucks:
A self-driving truck, also known as an autonomous truck, can sense its environment and is able to function with little to no human involvement. It is designed to automatically do anything an experienced human driver can do and more and go anywhere a human-driven truck goes.
An autonomous car relies on complex algorithms, sensors, actuators, high-tech processors, and machine learning to run the software that executes the functionalities of the car. With more of these self-driven trucks on the road, traffic congestion, transportation costs, and labor costs will be reduced to a great extent.
Trucker Apps:
A trucker app is an application installed on a truck to avail information about their location at every point. It used the Global Navigation Satellite System (GNSS) network, which incorporates a range of satellites that use microwave signals to provide data on the exact location of the truck.
The GPS tracker can also track the speed, time, and direction, both in real-time and historic navigation data while in transit. This technological trend can help to improve safety, minimize fuel costs, enhance theft recovery, increase productivity, and lower operational costs.
Robotic Process Automation (RPA):
This tech trend would not turn your truck into a "transformer" (like in the movie); rather, it is based on a robotic feature that eliminates repetitive manual processes that are time-demanding. This improves the driver's ability to multi-task and cuts down on time.
This trend enhances regulatory compliance.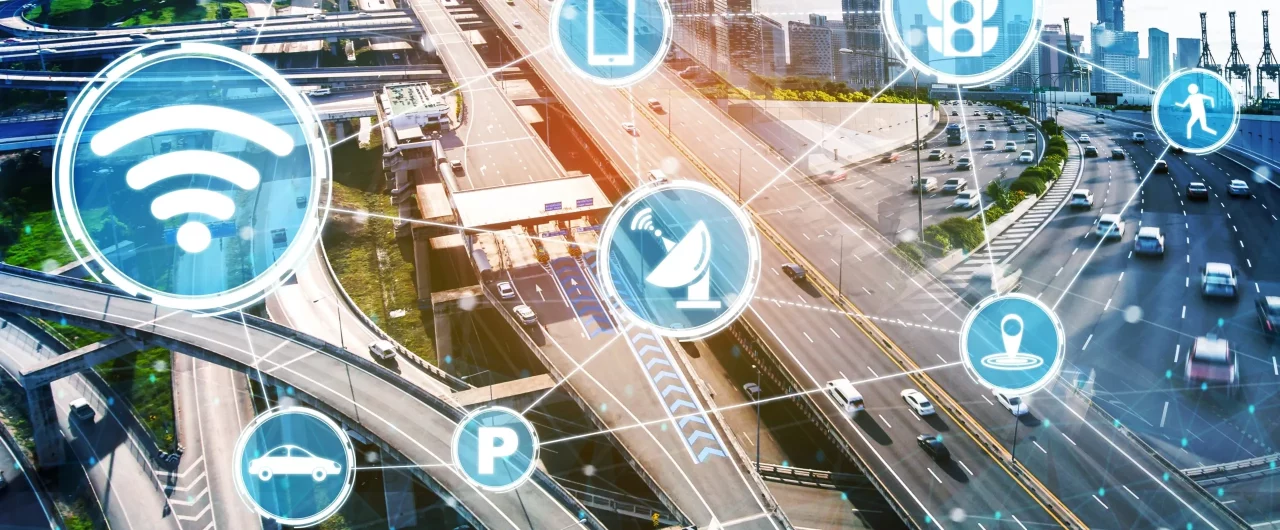 Over to you
The level of innovation in the transportation company is mind-boggling. Legacy automakers are bringing in new levels of performance and technology to make life more comfortable for everyone, and the trucking industry is not left behind.
So far, and still counting, these technological advancements have helped in achieving greater consistency, quality, efficiency, productivity, and increased adoption of platooning. In addition to all that, there could be a favorable impact on the planet as well, as a lot of these improvements are eco-friendly.