We live in a fast-paced world where consumers expect instant services. Thanks to technological advancements, various industries can now offer their clients immediate gratification, and the freight sector was not left behind.
Expedited shipping is one such service.
Expedited shipping is a specialized logistics and transportation service that fast-tracks the delivery of goods to ensure they arrive faster than the regular time. Since this freight service is time-sensitive, cargo moves from pick-up to its intended destination without making delivery stops.
At Greenway Logistics company, customer satisfaction remains top of mind. As such, we specialize in expedited services, delivering goods faster than usual. We understand customers expect timely delivery, and we put our best foot forward to streamline the process.
Why you should choose our expedited shipping service
Every entrepreneur understands the importance of express freight services, and so do we. As such, we have a fleet of freight vehicles in different locations ready to offer the perfect expedited service. We see our role as an extension of your business and do our best to deliver beyond expectations.
To further prove our commitment to quality services, we have various vehicles that ensure timely cargo delivery. They include:
Cargo vans:
We have full-sized cargo vans that come in handy in areas where large trucks are too big to travel. They are spacious, reliable, and the ideal solution for destinations with poor road networks.
Sprinter vans:
With local delivery becoming more sought-after, sprinter vans are the most suitable option to carry out such tasks. Thanks to its elevated height, they move more cargo at a go, compared to regular vans.
Box trucks:
Box trucks are most suitable for transporting merchandise and equipment that may require hauling by a trailer, mainly deployed for local runs.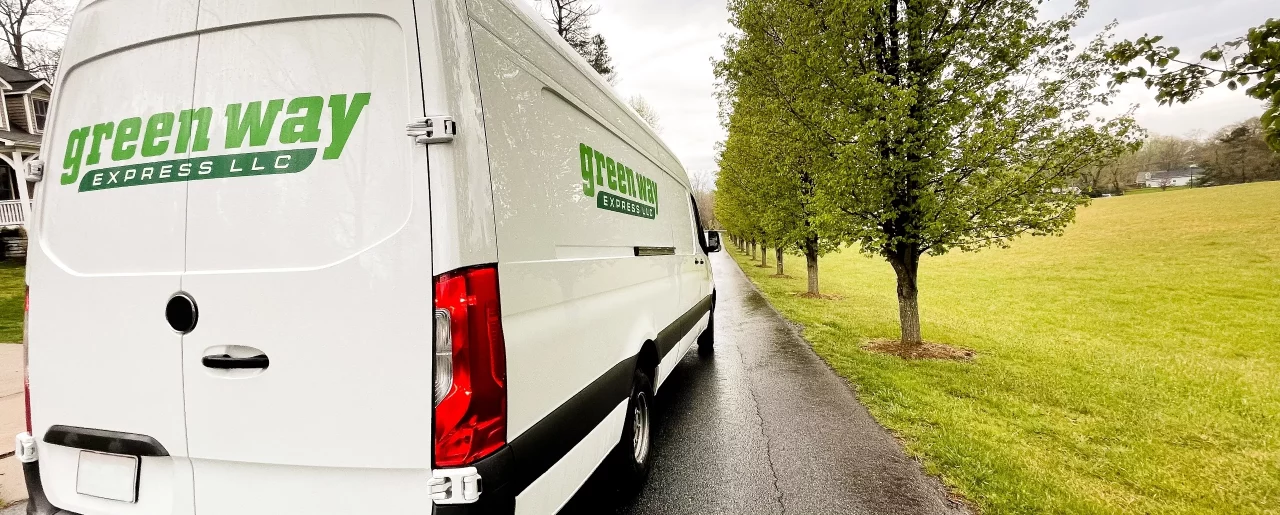 Professionalism
Greenway Logistics company takes pride in its capable staff, who take care of every single element of logistics for every cargo. Our drivers are professionals trained to pay attention to details, maintain undivided attention while driving, and understand the need for proper communication while at work. Besides, our customer service agents are always available and communicate with customers in real time while cargo is in transit.